Fanshawe Expo 2016
---
Date: May 26th, 4:00 pm - May 26th, 9:00pm
Venue: Lot 8, Fanshawe College - 1001 Fanshawe College Boulevard
Location: London, ON
More Info
---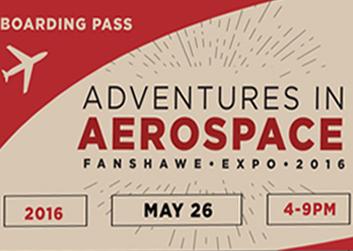 Fanshawe College is excited to invite you to Fanshawe Expo 2016: Adventures in Aerospace.
Join us for an interactive night of food, fun and friends at the Fanshawe Aviation Centre.
Begin your evening by catching the Park and Fly Shuttle at Fanshawe College Parking Lot 8.
You will receive your boarding pass to fun upon arrival at the Fanshawe Aviation Centre! Explore the hangar, enjoy foods served from local food trucks, experience the fun of sitting in a helicopter or test your flying skills in a flight simulator.